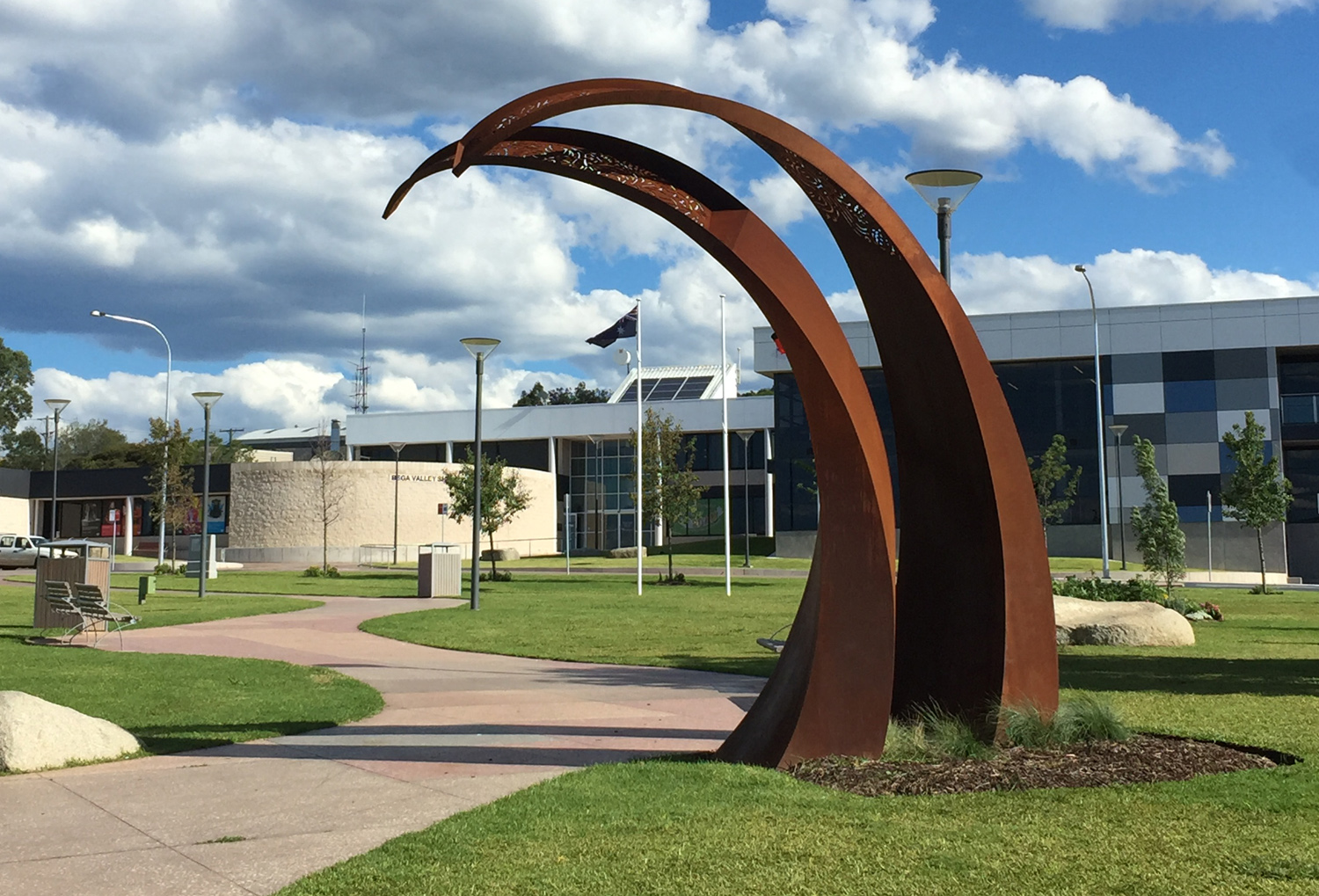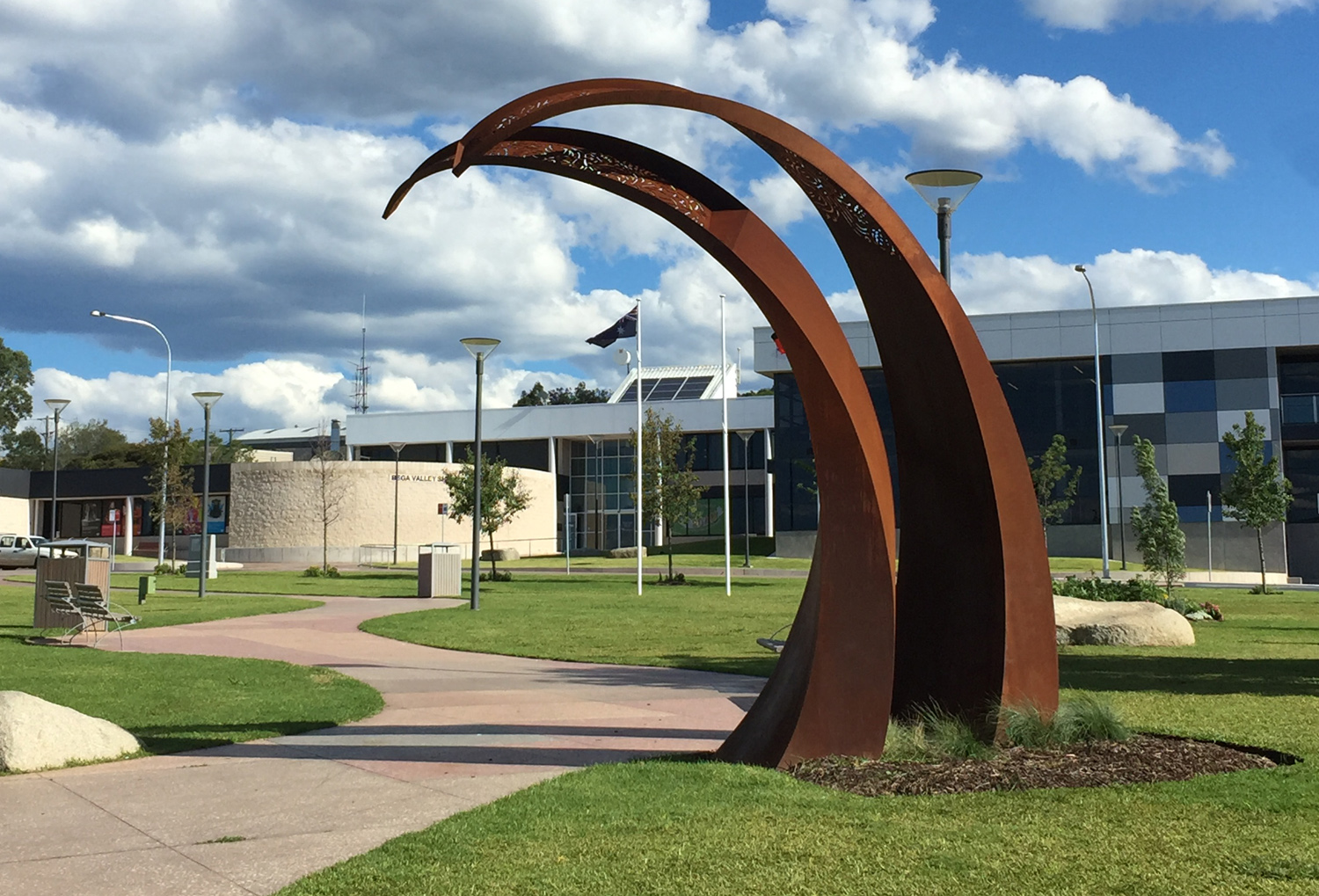 The Meeting of Two Rivers
A public art commission by the Bega Valley Shire Council 2016
Littleton Gardens Bega NSW
"Jen Mallinson's The Meeting of Two Rivers has been a success both as a contemporary installation and as a public art work that has already been embraced by the community in Bega. Mallinson's prowess as a visual practitioner is easily demonstrated through this work. Bega Valley Shire Council is thrilled to have been able to work with an artist who has managed to capture the subtlety of the local landscape and incorporate conceptual elements that give the piece a solid grounding and sense of place. We look forward to watching the work become part of Bega's contemporary identity."
Iain Dawson,
Director Bega Valley Regional Gallery.
The wrapping arches of the sculpture represent the conjunction of the Bega and Brogo rivers, while at the same time instil a feeling of nurturing and the embracing of cultures.
The sculpture also highlights the boulders that are located on the opposite side of the path –the tears of the mountain- which further increases the significance of the link to country.
The plasma cut patterns in the top of both pieces represent some of the flora and fauna specific to the area as well as describing an aboriginal meeting place, significant to the near location of Biamanga (Mumbulla) and Gulaga Mountains.
The design of the patterning was inspired by the impressions found under the bark of many local gums, which were left by Eucalyptus Long Horned Beetles.
Jen enjoys creating site-specific works on any scale, both indoor and outdoor, for your home, business or commercial project. If you are looking to create a focal point or generate conversation and create intrigue, contact Jen to discuss your commission requirements.
The meeting symbol.
The location of the sculpture was a significant meeting place for the local Yuin People.
During daylight hours intricate light patterns are cast on the pathway and surrounding area. These ever-changing light and shadow patterns enhance the ambiance of the site and unite the sculpture with the park.
Installation day
All done!